In-person events have naturally an added layer of complexity, especially when the attendee check-in experience and primary hub is held in a queue. In addition, on-site support with hardware is not always a feature made available by event technology providers. On-site event equipment is mostly available for rental, but doesn't always include setup and technical support on D-Day. 
Today we'll lay out the benefits of working with an onsite event services partner and explain why onsite hardware support is one of the 10 must-have event management software features.
Benefits of partnering with an onsite event provider 🚀
After we drill down into the benefits of using an event management software, it's time to look at how to make your on-site event technology one less thing to worry about. With beamian, you can get the following onsite event services:
You'll get an assigned customer success manager from the outset;

You won't have to worry about transport and equipment delivery or logistics;

You'll benefit from real hands-on support provided by skilled event technology staff;

You can expect the same level of support you'd expect from your team;

You'll get rid of the disconnected systems nightmare through an integrated event management platform;

You'll be able to focus more on the attendee experience, and less on technical details;

You'll be able to ask for on-demand badge printing from a team attentive to every detail;

You can expect any hardware or registration layout adjustments to be made in a flash;

You'll be able to upgrade your regular badges to smart badges powered by ID technology;

Your exhibitors will be able to experience 40x more interactions from attendees through automated lead capture;

You'll have the event hardware working in perfect sync with your event software for real-time event data collection;

And finally, at the end of the event, someone will break down all the equipment for you.
You basically get access to a dedicated team that will not only ensure that your hardware is properly configured, but also that your team masters the software behind it.
Enter the beamian event management ecosystem 🚀
The beamian ecosystem is designed and steadily improved to fix customer pain points, from onboarding to post-event. If your most important events require different levels of service, make sure you have a modular solution that can do the heavy lifting and be delivered as a 360 service.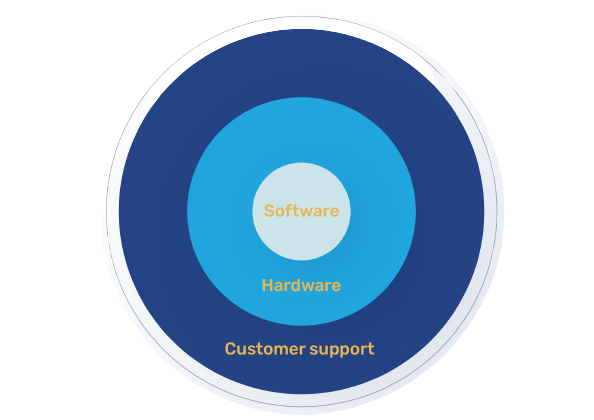 The beamian service layers.
Top event technology equipment and supplies 🚀
1. Beamers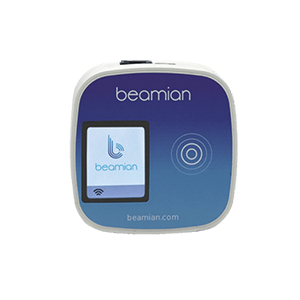 For contact sharing and lead capture.
2. Mobile devices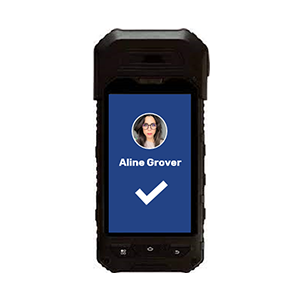 To scan QR codes and read NFC tags.
3. Label printers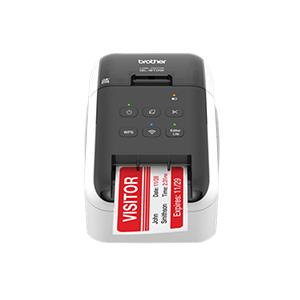 For easy on-site badge printing.
Other equipment essential for a successful event and a top-notch attendee experience are WiFi routers and additional devices for session and lead scanning, depending on the number of attendees.
Also, wearable technology (e.g. smart badges or wristbands) is a big plus for digitally identifying attendees, exhibitors, sponsors and speakers. And it works contactlessly!
4. Smart badges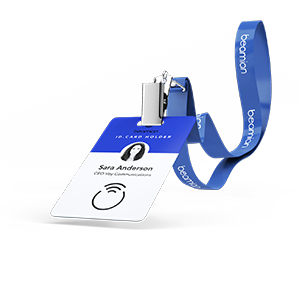 For when attendees need to show ID.
5. Smart wristbands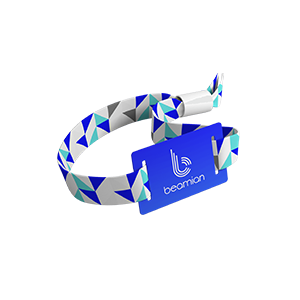 Ideal for multi-day, high-traffic events.
6. Smart + eco wristbands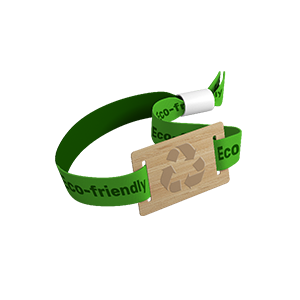 To reduce your ecological footprint.
We get you – you're an event maestro, but sometimes you need an extra pair of hands to power up registration, check-in and the overall in-person or hybrid event experience (in case you also have a virtual product showcase to take care of). Luckily, we are here to unlock the power of data through a connected environment that harmonizes software, hardware, and customer support into a one-off customer experience.
Want to lean on beamian's years of experience with in-person events? Drop us a message!