Grow my results
Event ticketing
An event ticketing solution built for growth
Sell extras with add-ons
Sells tickets that allow access control for multiple purposes, and rock your event with exclusive experiences. Ticket add-ons are the very next step in building amazing, personal experiences for guests who always expect more.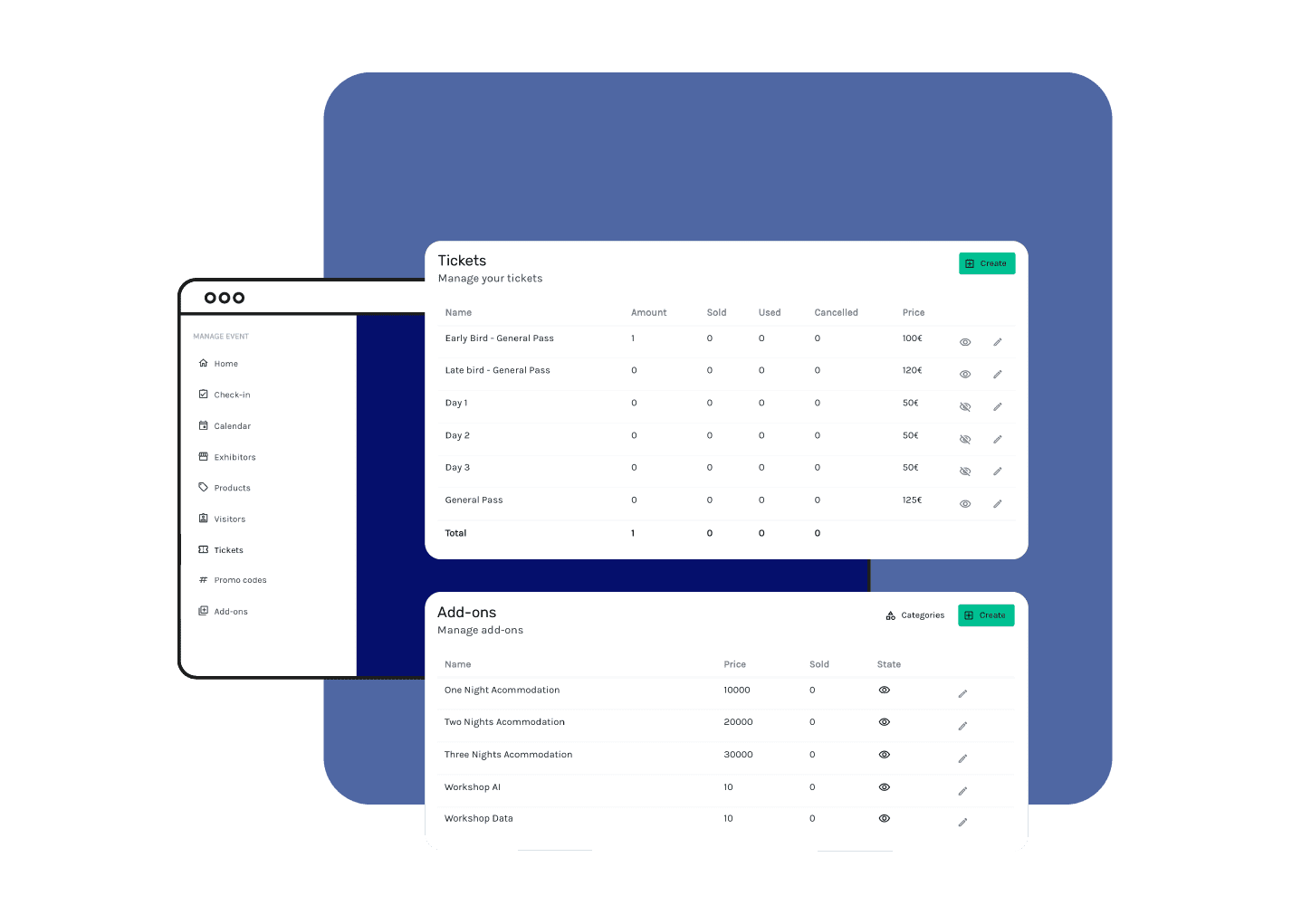 Boost sales with promo codes
Ticket coupons are an incredibly useful tool to encourage ticket sales, harness word of mouth advertising and drive your promotional strategy.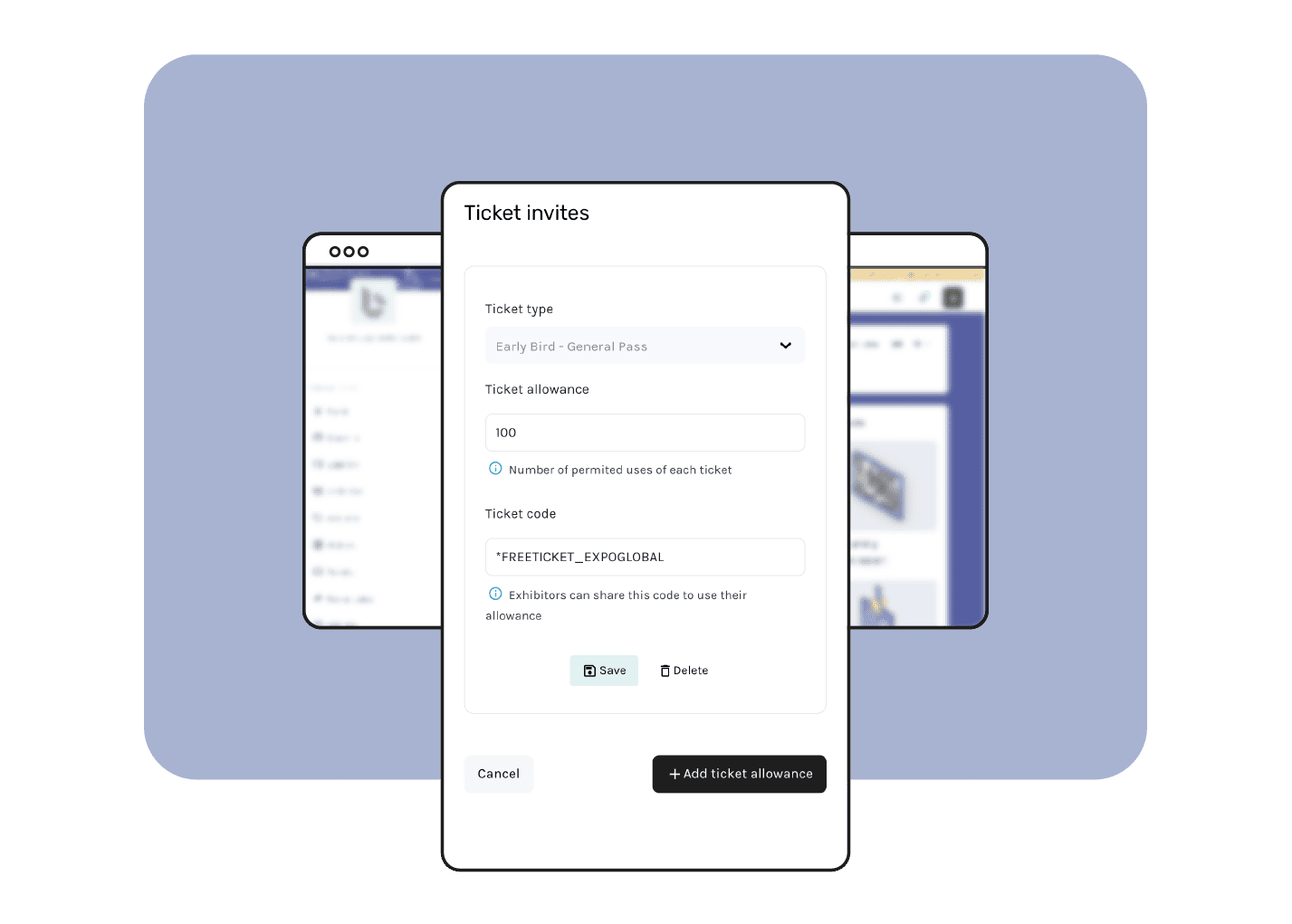 Ready to sell out your event?
Try now a customer-friendly ticketing software that your attendees really will love.
Monetize your event today
Monetize your event today
Monetize your event today
Monetize your event today
Monetize your event today
Way beyond selling tickets online
Enjoy a drag & drop form builder
Create your registration forms in a snap and allow your attendees to register intuitively.
Unify payment and registration
Provide a seamless online ticket purchasing experience to your in-person and remote attendees. And turn ticket sales into an integrated experience for everyone.
Make your own ticket rules
From free tickets to early birds or VIP, set the sale date of all your ticket types and limit their usage to a specific date range.
Relax with flexible event payouts
Integrate your payment processing platforms with our system and get paid automatically. Or let us handle everything, including ticket invoicing.
Don't worry about integrations
Import your own list of tickets sold to later monitor attendance or consumption data. Follow numbers in real time and export them at the end.