By now, we all know that although the time is for virtual, the future is hybrid. And this soft transition from virtual to hybrid events, along with all technological innovation that goes with it, is the major reason why the events industry still and will continue to stand. The power of human connection will continue to rely on in-person events, but digital will also rule in the future of events because of all the benefits that virtual events have brought us so far.
Hybrid events as the next big transformation in the events industry
Event organizations, as many other businesses worldwide, have already noticed the need for more reliance on digital technologies to continue operating in a changing environment. The prevalence of contactless technologies and social distancing protocols has pushed the sector to innovative event tools that replace old practices. Learn more about how technology will shape events in 2021.
But why is a technology lead approach so important for hybrid events? 
According to a survey conducted by Martech in May 2020, 66% of marketers agreed that they'll not attend an in-person event until there was an effective vaccine in place. Moreover, the majority (53%) of MPI Meetings Outlook survey respondents agree that their next in-person meeting will be contingent on the distribution of a safe and effective vaccine. So, we're probably making 100% physical events redundant on many occasions. In fact, 86% of MPI survey respondents answer "2022 or later" when asked about their expectations for a full recovery. 
Fortunately, there's a middle ground to operate and the next normal of hybrid events not only needs technology to host live streamed sessions, but also to reduce health risks related to Covid-19 spread in physical environments. So, a key for making successful hybrid events in 2021 relies heavily on smart and effective event technology. 
By hosting hybrid events, you'll have less people attending in-person, and when they do they can take advantage of contactless and paperless technologies to interact. This is security being handled. On the other side, you'll attract a wider audience remotely. Whether it's due to different time zones, geographical or occupation limitations, one has the option to attend the event virtually. This is flexibility, diversity and profitability taking place. So, digital is not going anywhere, but has in turn given rise to hybridization. 
In addition to this blend format making any event a lot more available to more people by reaching larger audiences, it also promotes greater engagement in a safer way,  ensures faster and electronic check-in processes and makes available more event data to analyze due to more channels to interact with the audience.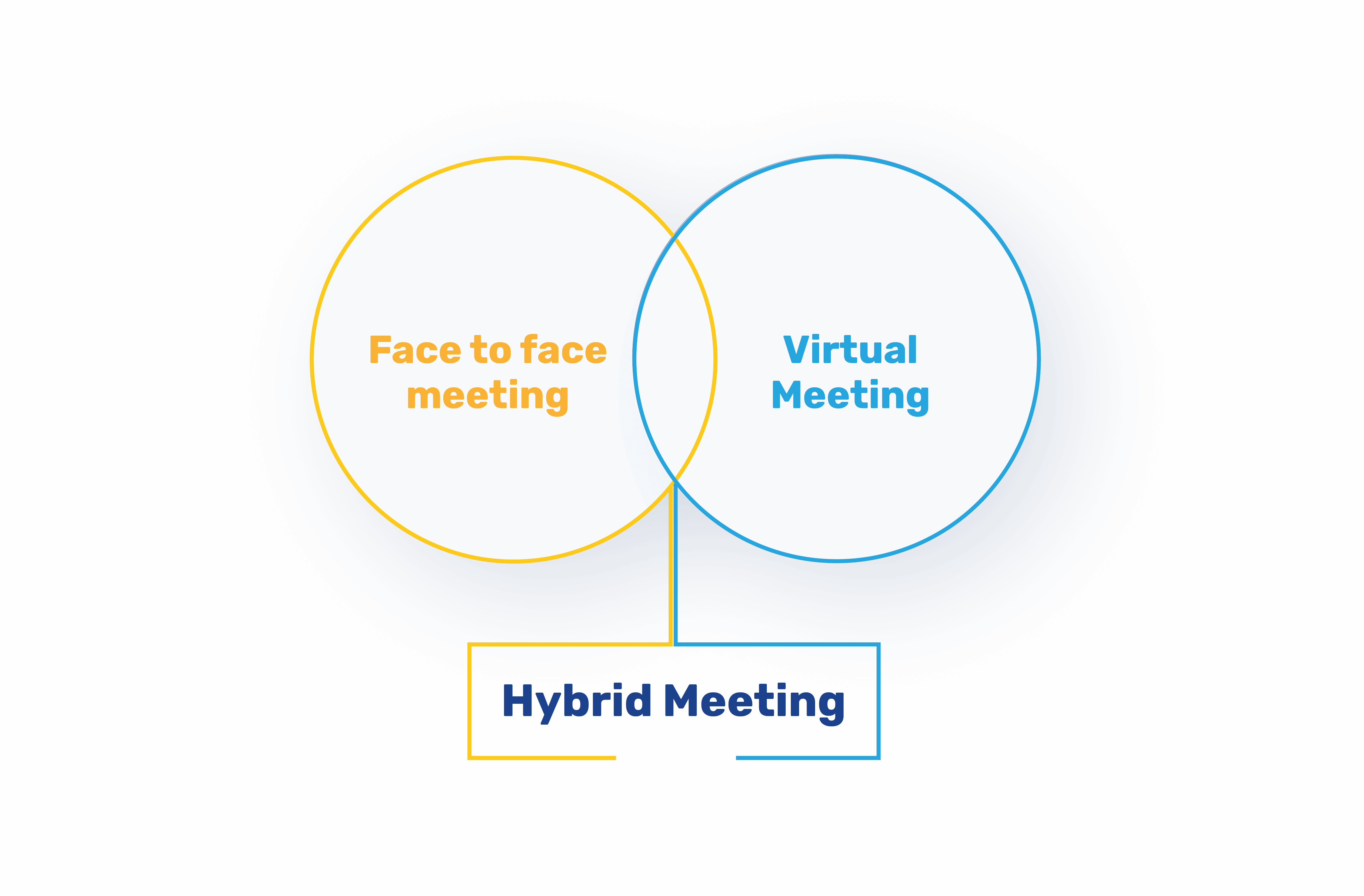 Hybrid events are now a going forward trend and a long-term solution, as their benefits continue to grow in popularity, even when imagining ourselves in a post-pandemic world.
Talk to us! We'll show you how to guarantee a soft migration from virtual to hybrid events and back with a flexible event management platform.