The Open Source Lisbon is the largest Open Source event in Portugal and in 2018, in its 16th edition, we were very pleased to join the organization as Digital Partners of the event.
With the theme of "Open Source: driving innovation," this edition brought participants a day dedicated to "sharing information about how Open Source technologies can act as a driver of innovation in a world of emerging technological disruption." beamian's presence in this event, itself adherent to the theme of innovation, digitized several processes and made them faster.
The technological platform allowed participants to receive a QR code upon signing up for the event, so that on the day of the event the check-in was quick and simple: after presenting and having their QR code read, each participant was immediately associated to a smartbadge (electronic identifier). During the course of the event, the participants touched the companies' beamers with their smartbadge, instantaneously leaving their contacts in a digital form.
After the event, companies received a list of all the contacts they received and participants who had touched every beamer with their smartbadge were entered into a draw for a computer. In addition, a specific QR code that was present in several posters spread throughout the event gave participants access to an evaluation questionnaire that, if completed, allowed the participant to receive a free power bank.
The organization, in turn, had access to all this data and the statistics of the event – in the 2018 Open Source, more than 400 people attended the event and there were more than 800 interactions between visitors and companies. The data collected thus gives the organizers a more complete view of the event, which they can then use to their advantage when organizing future events.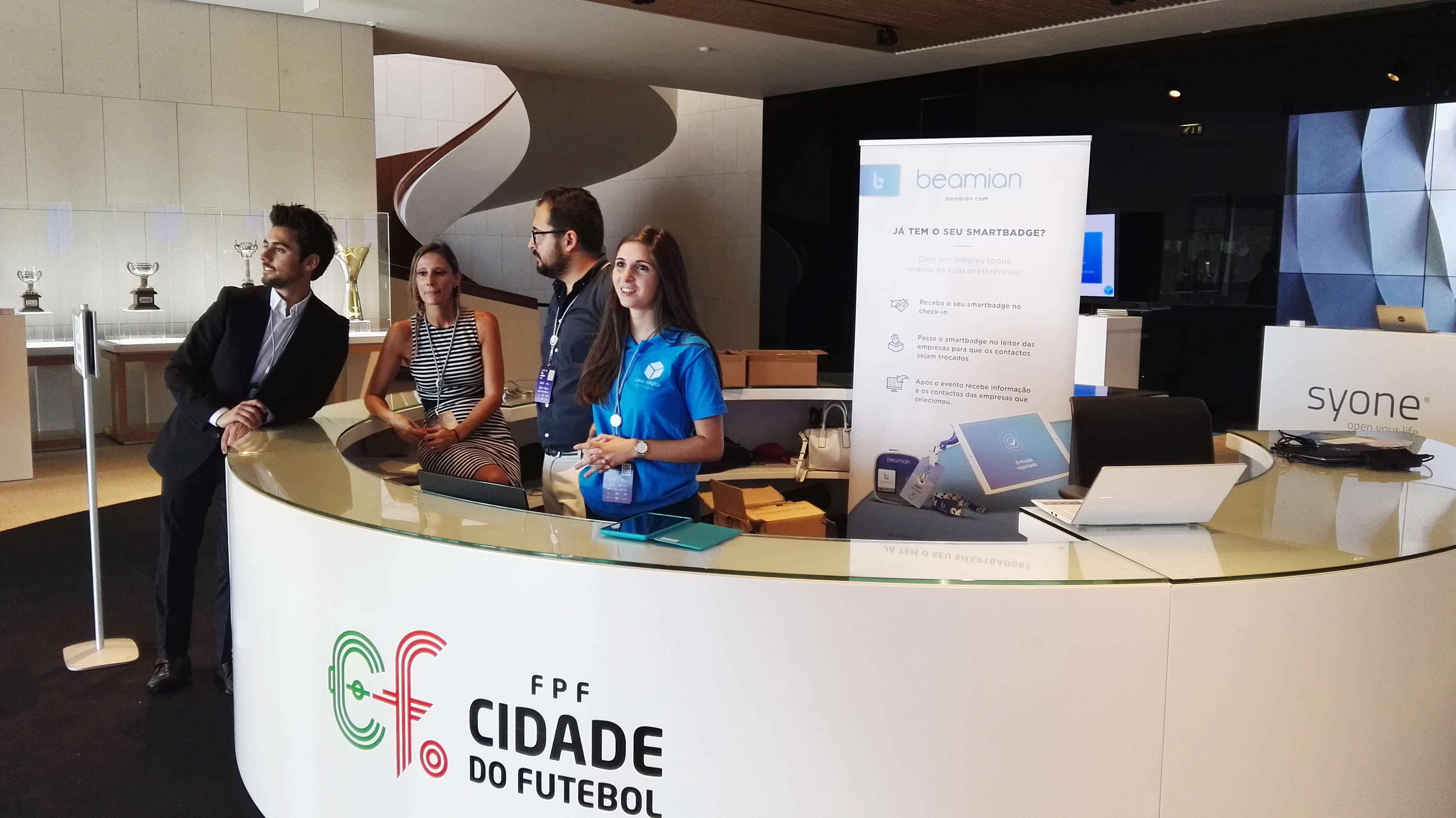 If you want to know more about beamian or if you have any questions, please contact us!