On the 1st of March, the job fair Job Shop ISCAL 2018, organized by the Students Association of ISCAL.
We will implement for the first time a technological based platform that allows faster check-ins as well as the sending of digital resumes and a record of all the interactions between attendees and companies.
The beamian platform allows attendees, in the context of job and career fairs, to pre-register for the event by uploading their résumé and then at the event have a faster check-in by simply associating the email of their registration with their smartbadge (student card or beamian card), in order to easily leave their digital résumé in the companies' stands.
How do they do it? By simply touching the company's beamer (electronic identifier) with their student card (or beamian card), and that's it!. Both students and recruiters no longer need to "transport" paper résumés, reducing the ecological footprint of the event, and, at the end, all companies will receive by email a personalized list of all candidates and their résumes, facilitating the selection and recruitment processes.
Additionally, the event organizer also receives the participation statistics of the event, which gives them a better insight about what and how everything happened.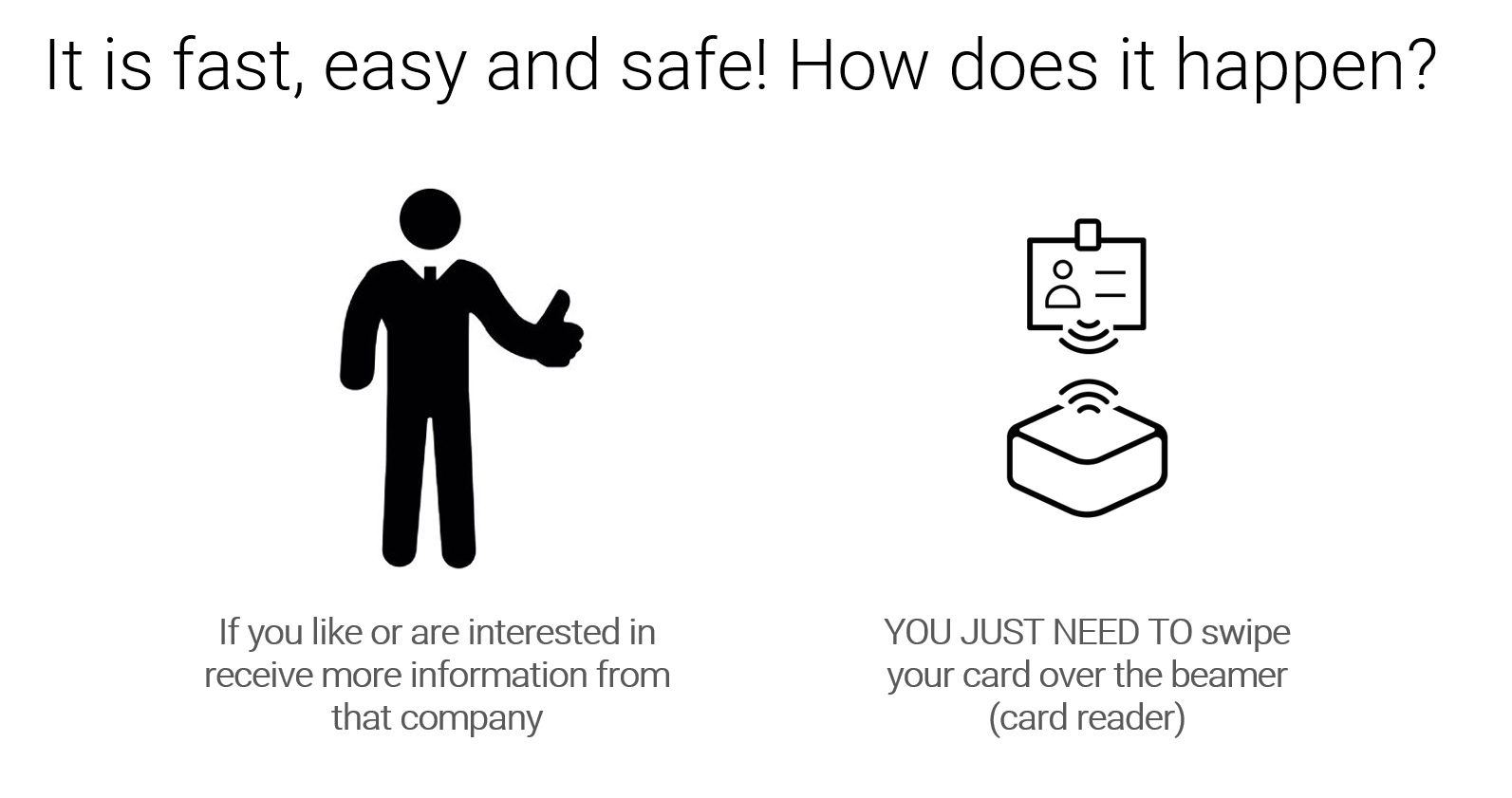 If you want to know more about beamian or if you have any questions, please contact us!