Let's set the stage: you aim to organize successful events that can promptly engage and wow your attendees while improving your (and your exhibitors') revenues. You've come across several event management platforms that can actually help you streamline the planning and execution processes, but softwares like Eventbrite doesn't have all the capabilities to meet your unique needs or cost expectations? That sounds familiar, don't fret!
In this post, we'll highlight our event ticketing solution (that is just like Eventbrite's), but also show you why it's even better when it comes to pricing, service extension, and customer support.
Eventbrite vs. beamian event management
Just like Eventbrite, beamian has all the necessary tools to create, manage, and promote all kinds and sizes of events. Plus, beamian is extremely focused on increasing event income with a unique event lead capture tool that allows efficient and real-time contact sharing in events that strongly rely on networking and lead generation.
And as one picture is worth a thousand words, here's how it works: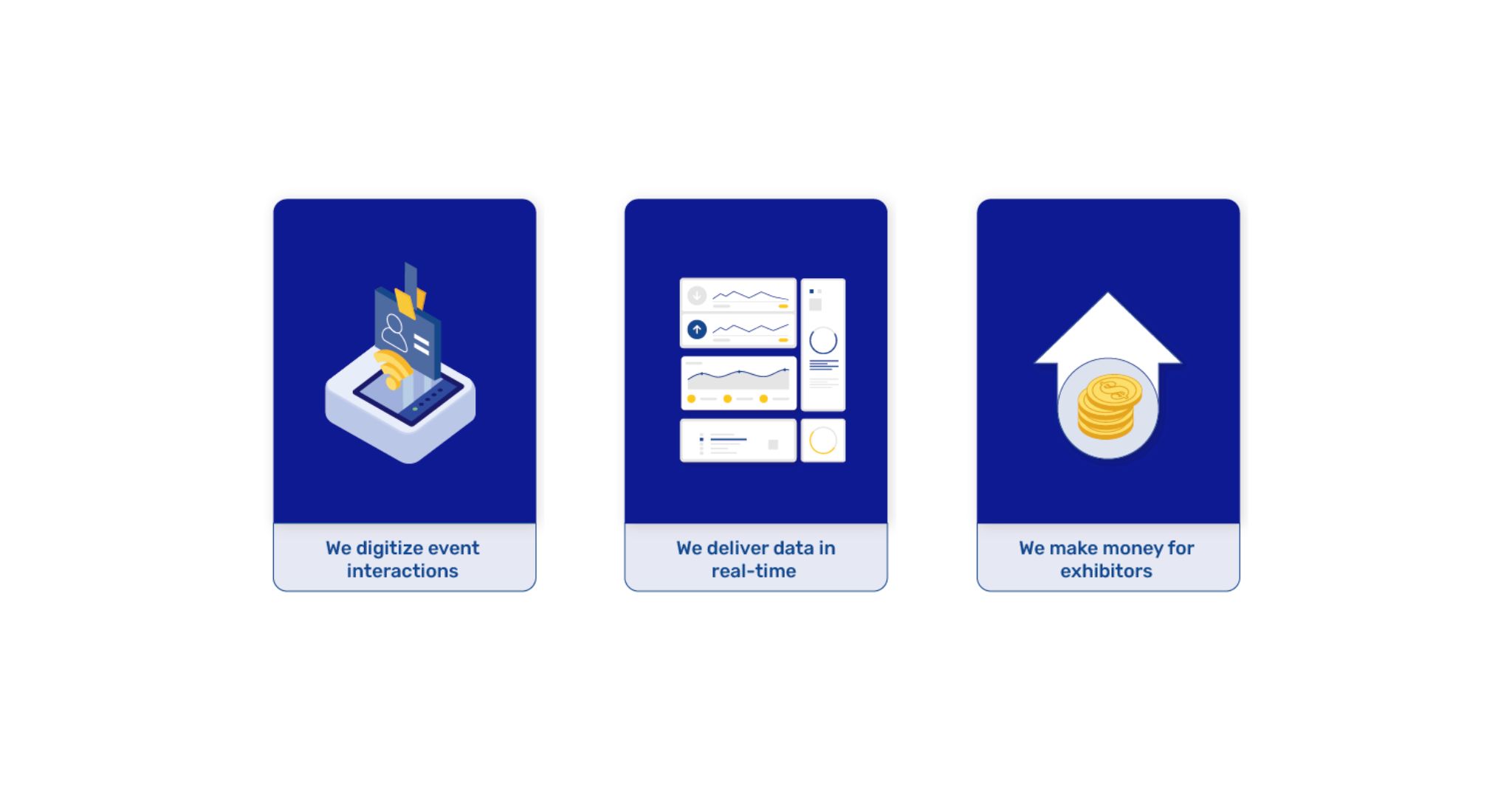 Basically, beamian gets hardware working in perfect sync with software when digitizing interactions, tracking attendees' touch points and collecting event data is a top priority for event organizers and exhibiting companies.
Eventbrite vs. beamian event ticketing software systems: A quick-to-read comparison table
TICKETING FEATURES

Customizable event page

Email invitation creation

Flexible event payouts 

Scheduled payouts

Embedded checkout

Event organizer app

Ticket sales on your own website

Integration with social media ad tools

Email marketing tools

Automated reminders and updates

Promo codes

Flexible ticket types

Detailed analytics and audience reporting

Integrations with other business tools

Invoicing

TICKETING PRICING

3.7% + $1.79 service fee per ticket

1,4% + €0,25 service fee per ticket

2.9% payment processing fee per order

1% payment processing fee per order

No fees for free events

n/a

EVENT MANAGEMENT SUPPORT

Email/Help Desk

Dedicated support 

FAQs/Knowledge Base/Documentation

FAQs/Knowledge Base/Documentation

24/7 (Live Rep Call Center)/Chat/Video

In-person Customer Support
Remote Customer Support
Customer Success Manager
Any questions? Talk to us!