Channel Partner Programme
The beamian Channel Partner Programme is the result of our conviction to add value to the events industry while we focus on innovating for you with solutions that are both exciting and feasible. Our main goal is to build a real partnership that will help generate new business opportunities by establishing synergies.
Let's grow together?
Key benefits of being a partner
Requirements for being a partner
Are you a production, events or staffing agency?
If so, you are probably the ideal partner to transform the event industry.
Are you aligned with beamian values?
To be customer focused, innovative, ambitious and strive to make a difference in the events experience.
Our certified partners in Spain
As a partner, you'll be able to use this stamp to recognize your great experience using the beamian platform, as well as your commitment in delivering the best solutions in line with our values.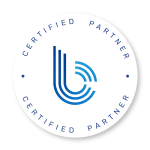 We're searching to grow our partner network all around the globe. If you're interested in becoming a beamian partner, talk to us.