Hybrid Meetings for Trade Shows & Venues
Use your venue to boost the virtual viewer experience within a hybrid trade show
Extend the reach & accessibility of your professional exhibition with a virtual trade show software
The beamian solution simplifies networking for B2B events by delivering a managed service with either on-site and off-site support, and it can be adapted to in-person, hybrid and virtual settings.
1. In-person trade show features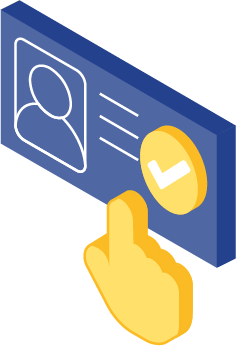 1. Online registration
Visitors can register before the fair by filling in a registration form or through a ticketing solution (when it involves payments). Companies/brands that are present at the event also register on the beamian platform in advance.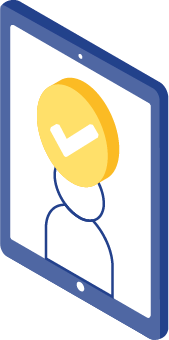 2. Faster check-in & access control
With our event check-in system, waiting lines are no longer a problem and event safety is ensured through a capacity control tool. Attendee data is also associated with a smart badge at the check-in area.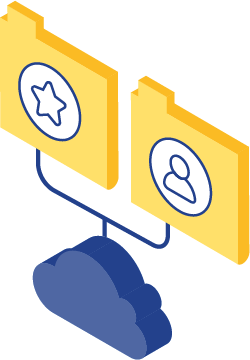 3. Lead capture technology
Enjoy our simple and interactive lead capture tool for trade shows, that eliminates the common practice of sharing paper business cards.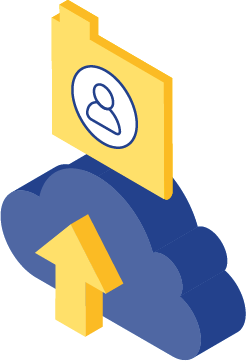 4. Event data & insights
The beamian plataform records all the interactions in a database that is shared later with companies and visitors. That includes a list of contacts that replaces the paper business card.
Interesting in collecting leads at your trade fair through an interactive lead capture solution, without any loss of information?
Improve your trade show experience through a new engagement tool that uses ID technology to identify both exhibitors & visitors
Replace traditional business cards by smart badges and let your exhibitors collect qualified leads based on the event interactions
Improve contact sharing by simply let your visitors tap their smart badge on the exhibitor's beamer, an electronic identifier placed on each company stand
Go paperless and ensure that there's no loss of information when sharing data at your event by digitizing all interactions
Increase security and nullify counterfeiting by using contactless technology through unique smart badges
"Tap here if you want to share
your contacts with this company"
Make sure that your event data is shared in the most relevant way, only by those who have decided to do so. Besides ensuring GDPR compliance, you'll offer a more successful trading experience after the event, through more meaningful follow-up actions.
Visitors can register or buy tickets online, and quickly check in at the event.
Visitors can take advantage of a more interactive and action-based experience with the brands they want to, by simply tapping their smart badges on the exhibitors' beamer.
Visitors can receive relevant and personalized offers, discounts and promotions based on their interactions. Besides that, they can always access the data they've shared during the event and also exercise the right to be forgotten under the GDPR.
Exhibitors can also register online for the event by filling out their business form with the company data they would like to make available to visitors.
The greatest added value is to have in hands an interactive lead capture tool which makes the process of exchanging contacts more efficient and simple. The concern with carrying around paper business cards is replaced with room and time for people to share experiences and close deals more effectively.
They receive a list with the contact data of the visitors with whom they've interacted, which can be used for business purposes.
Organizers can manage the fair by creating the event online through the beamian platform. This includes creating the pre-registration forms and having on their side the ticket sales process.
The organizers can also manage onsite activities, such as check-in processes, areas and access control, space occupancy, number of participants, number of established interactions, and so on.
The event data is delivered to the organizer, thus meaning valuable information and insights for them and the possibility of organizing future editions based on the collected data.
2. Virtual trade show features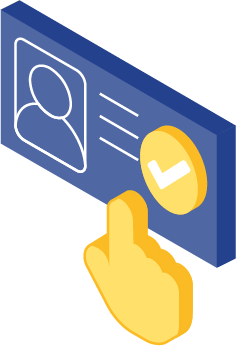 1. Online registration & file upload
Visitors & exhibitors need to get registered on the platform before the event starts. Visitors can also upload & manage the data they would normally present on their traditional business cards, while exhibitors can do the same with company info, and promote business offers or product brochures.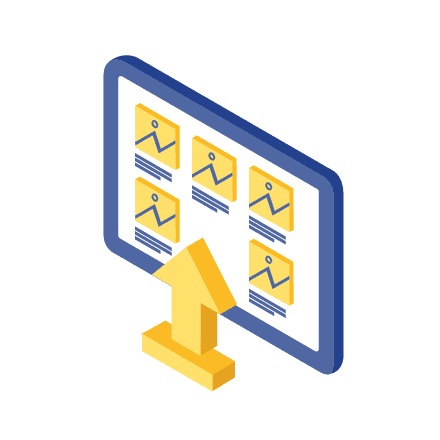 2. Product pages
Exhibitors can showcase a consistent & fully branded experience through robust product pages than can be created autonomously. Offer additional opportunities for engagement & lead generation with virtual stands, video conferencing rooms, sponsored sessions and live chat.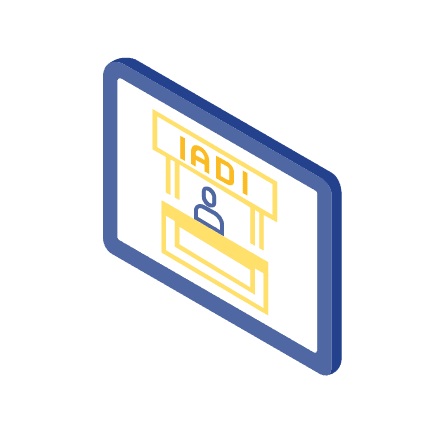 3. Virtual stands
Visitors will have a view from all exhibitors and when they click on each one of them, they'll be able to enter on their virtual stand and search for information on a product-based view. Looking for the right product is as simple as applying filters or downloading digital brochures.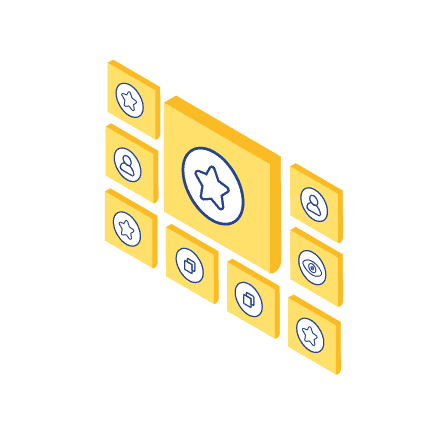 4. Exhibition halls
Encourage your exhibitors to draw the attention of their potential customers with attractive halls that can be pre-reserved for premium partners. This will allow to distinguish different partner tiers for your event, giving companies the opportunity to stand out.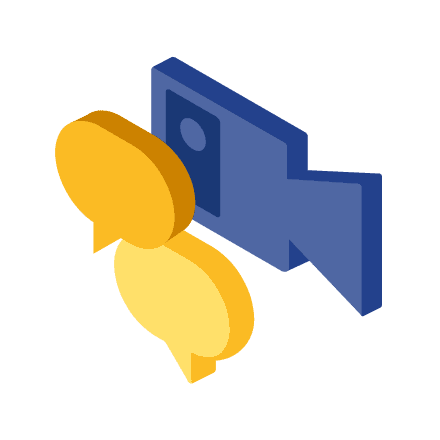 5. Chat & video meeting rooms
Visitors & exhibitors can find each other and interact at any given time via chat or video meeting rooms. Power connections and boost networking opportunities for virtual B2B events by enabling both parties to meet at shared conference rooms or private meetings.
Looking to plan an online trade show that's almost as exciting and engaging as a face-to-face one?
Our event solutions are 100% customizable! Talk to us.