beamian is a global events technology provider. Our comprehensive set of interaction & lead capture tools for events allows to simplify event management whether for live, hybrid or virtual settings.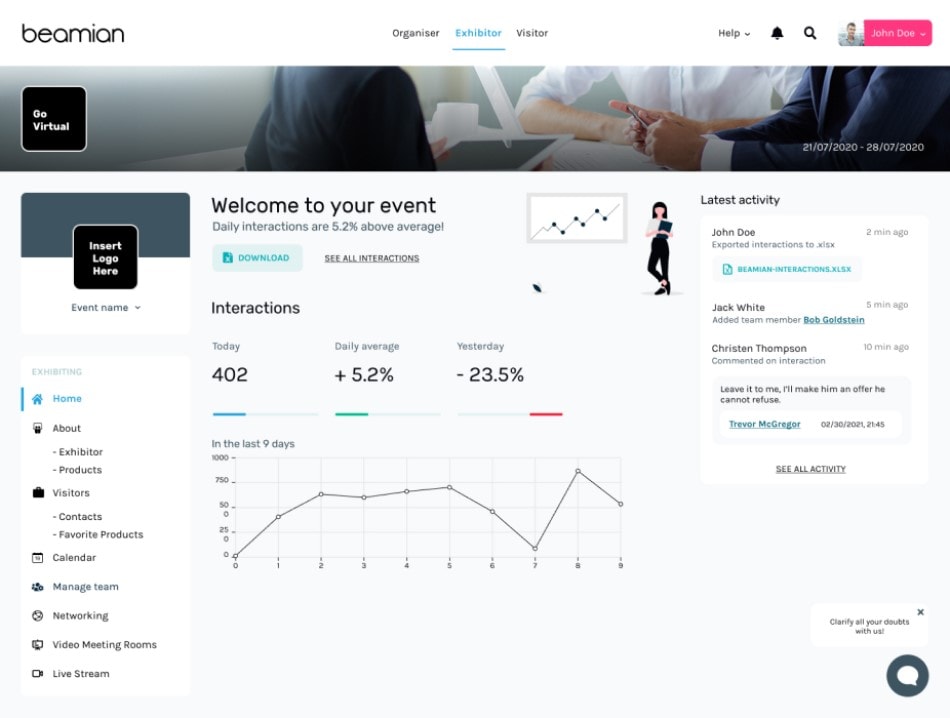 Hybrid Event Management Platform
Through a fully flexible platform, we allow all event organizers to choose between virtual or hybrid events without any pressure. When it's time to host live events again, we offer a digital registration system and the security of contactless & paperless interactions.
Get 15 min demo
Brands and exhibitors that use beamian
The number of interactions is skyrocketing!
We're 100% focused on our clients' needs and goals
We're passionate about technology and we foster digital transformation in events
We work together to deliver better and winning results to our clients
Trust, Integrity & Transparency
Instead of just creating great event tools, we also create trustworthy relationships
Our mission
Bringing digital transformation to the events industry
We're committed to help our customers creating memorable event experiences, maximizing their impact and measuring their event ROI.
We build the best interactive lead capture tools based on the latest technological innovations, and make them accessible to all event organizers.